The food you feed your beloved kitty can make a huge difference in his or her lifelong health and happiness. That's why Blue Buffalo offers biology-based nutrition backed by forward-thinking scientific research with options available for healthy cats of every age and need. From kittens to senior cats, they all seem to love their Blue Buffalo food throughout all of their stages of life, including:
Cat Lifestages
As your cat ages, his or her nutrition needs change. Blue Buffalo cat food is specifically designed to offer your cat the benefits that matter most at any age.
~ Kittens (up to 1-year-old)
Blue Buffalo food for kittens supports their healthy brain development.
~ Adult cats (age 1 to 6 years old)
Blue Buffalo helps maintain ideal body conditioning with strong, lean muscles.
~ Adult cats (age 7+ years old)
Blue Buffalo supports their healthy heart and kidneys and good energy levels.
~ Adult cats (11+ years old)
Blue Buffalo supports optimum senior eye, joint, heart, and kidney health.
The Blue Buffalo Company
The company was founded in 2003 and its headquarters are in Wilton, CT. Their lineup of other brands include:
Carnivora
Freedom Basics
Life Protection
Natural Veterinary Diet
Wilderness
General Mills, Inc. purchased Blue Buffalo Pet Products in April 2018. It's a leader in the natural health food category and now has multiple brands in the retail channel. Recently, the brand has entered the food, pharmaceutical, and mass-market (FDM) industries, and has made tremendous progress in the past year and a half, gaining market share in this channel and e-commerce. Blue Buffalo was retained throughout the merger process.
The main leaders, including co-founder Billy Bishop Jr., insist on their nutritional philosophy of loving them like family. The entire Blue Buffalo nutritional philosophy is based on the promise to always feed the blue dog the best dog food. This promise has evolved into a whole new way of feeding pets. Healthy ingredients are not only a trend for Blue Buffalo but also part of their history. Since the company was founded, they have always used only high-quality natural ingredients, primarily real meat. It has been this way since the first day and it will always be so.
The Blue Buffalo Company's pet food recipes were inspired by Blue, their great Blue Airedale breed dog. When Blue was diagnosed with cancer, the family became more and more interested in creating healthy and natural pet food. Billy Bishop Sr. and his two sons Billy Jr. and Chris consulted with nutritionists and veterinarians to develop their first line of pet food. It was called Life Protection for dogs and cats. Blue's fight against canine cancer is critical and remains an important part of the company. and is spearheading a pet cancer awareness campaign that raised $ 2.3 million in research and treatment in May 2019 alone.
The money raised was donated to a number of research initiatives and organizations across the country. The campaign was launched in 2003. Blue Buffalo also supports a number of organizations, including the Animal Cancer Foundation, and the Sierra Delta Service Dogs for Veterans. The family business from Wilson, Connecticut that began in 2003 has experienced tremendous growth since then but remains true to its American roots while retaining all of its production in the United States. So no matter what type of kitten you have at home, chances are there is a blue product that is perfect for her belly and great for her coat, bones, joints, heart, and weight.
The manufacturer does not develop products using any chicken meal or by-products from poultry, corn, wheat, or soy protein, or artificial ingredients. Meals Blue Buffalo are high-quality sources of protein, fats and carbohydrates, healthy fruits and vegetables, vitamins, and minerals. A hallmark of the brand is a proprietary pellet supplement called LifeSource Bits, which are formulated with carefully formulated blends of vitamins, minerals, and antioxidants that are cold-processed to increase their nutritional effectiveness and then added to the diet of every dog ​​and cat. According to Blue Buffalo, LifeSource Bits promote healthy oxidative balance, immune system health, and overall health and wellness at specific stages in life.
LifeSource Bits are cold-formed to maintain the potency of their ingredients. This means that Blue Buffalo minimizes the heat exposure to LifeSource Bits during the manufacturing process. This is the same concept as cooking vegetables at high temperatures. The longer the cooking time, the more heat-sensitive nutrients are lost. That's why LifeSource Bits are so good for your kitty's:
Immune system health
Life stage requirements
Healthy oxidative balance
About The Food
Blue Buffalo cat food has actually received excellent word of mouth, reviews, and ratings. Many pet owners (both cats and dogs) are quite happy about it as seen in their comments. Blue Buffalo is particularly well-known in the industry because it provides high-quality, high-protein dry cat food that is eaten by very happy kitties.
Blue Buffalo cat foods are especially appealing to cat parents who are really health-conscious as their cat food products are:
Made with natural high-quality U.S.-sourced ingredients,
Created quite often with ingredients provided by small local farmers,
Formulated with plenty of expert input from veterinarians and nutritionists,
Loaded with a rich and diverse blend of vitamins, minerals, proteins, and other nutrients that your cat needs for growing and staying healthy,
Made only with real meat and never meat by-products (common in cheaper brands with lower quality),
Relatively affordable (especially a brand that's higher quality than most),
100 percent grain-free and free of fillers, artificial colors, and preservatives,
Blue Buffalo also makes formulas (both dry and wet) specially designed for kittens, adults, and seniors (like Blue Basics, Blue Wilderness, Blue Freedom, etc.).
Blue Buffalo recipes are specially designed to support kittens as they grow. They also include special recipes for cats with hairballs as well as cats that need to cut calories. There are numerous choices and they all start with all-natural and delicious ingredients. The very first ingredient that you see at the top of the ingredient list on all pet food labels is the most common and has the highest percentage of content. All BLUE products are made from real meat, which is the finest essential amino acid source, which is essential for muscle development.
Blue Buffalo has also created both wet and dry canned food formulas (Blue, Blue Freedom, Blue Wilderness, Blue Basics, etc.) specially formulated for adults, kittens, and the elderly. Therefore, no matter what type of kitten you have in your house, there is likely to be a blue product that suits her little tummy and is also very good for her fur, bones, joints, heart, weight, and more. All of the ingredients in Blue Buffalo cat food are sourced right here in the US and made from real meat. In addition, the products are manufactured with the assistance of nutritionists and veterinarians. They also contain none of the following:
Artificial flavors
Chicken by-product meals
Corn, wheat, or soy
Preservatives
Some Blue Buffalo Special Formula Cat Foods
Blue Buffalo Wilderness Chicken Recipe
High-protein recipe is packed with real chicken
Grain-free formula
Features LifeSource Bits
Blue Buffalo Basics Limited Ingredient Grain-Free
No additives or artificial ingredients.
100% grain-free, limited-ingredient recipe.
Great for cats with sensitive tummies.
Many pet parents choose to keep their cats indoors, among other things, because it makes them safer from harmful environmental factors, including cars, other pets, insects, and wildlife. However, some domestic cats have a tendency to develop urinary tract infections, obesity, excessive hairball formation, and other problems. The Blue Buffalo team skillfully created these indoor cat foods to address and prevent these potential problems associated with things like cranberries (great for the urinary system) and high fiber, as well as low calories (for weight maintenance) and low calories.
One problem or thing to be aware of about this food is that compared to other foods (including other foods on this list), Blue Buffalo Freedom homemade food has relatively high carbohydrates and moderate amounts of fat. While carbs are not bad on their own, too many carbs can lead to weight gain. Meanwhile, almost all kittens require a lot of protein in their diets to maintain optimal growth and development. Therefore, if you try the Blue Buffalo Freedom Indoor Adult Wet Food, you only need to know your pet's reaction and whether he can be active while eating. Blue Buffalo Healthy Gourmet Indoor Chicken Wet is made of real chicken (with real texture pieces inside).
Blue Buffalo Freedom Indoor Adult
Good low-calorie option for indoor cats.
Inspired by a feline wild diet with vitamins, minerals, and essential taurine.
Helps promote digestive and urinary health.
Features wholesome grains, garden veggies, and fruit.
Specially crafted for adult indoor cats.
Blue Buffalo Freedom Indoor Adult
Good for underweight animals.
Grain-free and gluten-free natural cat kibble.
Features natural fiber sources for healthy digestion.
Blue Buffalo Wilderness Rocky Mountain Recipe
Contains bison, beef, lamb, and venison meat.
Loaded with taurine.
Great for kitties with food sensitives or allergies.
Blue Buffalo Wilderness Chicken Recipe
Not good for cats with fruit allergies.
High-protein with real chicken.
Contains fatty acids like omega-3
Blue Buffalo Cat Food Recall (& Dog Food)
Unfortunately, the company had to recall some of its beef-based dog food lines. This review has been completed and the FDA has terminated this review. The company also had to withdraw one series of cat food and treats in 2015, and again in 2007. Both of these recalls happened because tests showed that cat food contains high levels of a potentially toxic substance known as melamine (found in many common kitchen products). These products have also tested positive for small amounts of propylene glycol, which can also be toxic. Depending on your personality and risk appetite, you might decide that any product recall history means that you will ditch the company and its products for good. By the way, we are not even here to tell you that this is wrong. You are a consumer who has the power to make personal decisions about where and how to spend your money.
Please note that if you adhere to a zero-tolerance review policy, it can be difficult to find what you need. In fact, product reviews happen quite often and across a wide variety of industries. This is not an attempt to justify or excuse them, especially in recall cases where a defective product could have harmful or even life-threatening consequences.
When it comes to the pet food business, it's pretty amazing when you know how many steps go from start to finish. With so many moving parts, you will almost be surprised how other problems arise like the ones this company has been facing in recent years. The good news is that pet food companies like this one have strict quality control policies. And, frankly, we applaud them for quickly and transparently admitting their mistakes and for doing their best to correct them as soon as possible. And instead of letting a rotten apple ruin the deck, we should still say that we support the Blue Buffalo brand.
In our opinion, this is not about knowing if a company is never wrong, but about what is its overall track record and what does it do when a rare mistake is made? As far as these issues are concerned, Blue passes with flying colors.
Conclusion
So, our final word on Blue Buffalo cat food is that, overall, it's simply a reputable brand that makes really great products. And, Blue Buffalo is a pet product that's quite well-reviewed and made in state-of-the-art facilities in the US where they test and manufacture their products. All of their cat food undergoes both onsite and third-party lab testing to ensure the highest quality. This brand of cat food actually has a good reputation, reviews, and ratings. Many pet owners (cats and dogs) are happy about this in their comments. Blue Buffalo is particularly well-known in the industry because it provides high-quality, high-protein dry cat food and is eaten by very happy kittens.
The company has a long history of loyal customers with great reviews, high-quality products, and responsibility and transparency. Many pet parents are happy to support them—and even happier with how their cats benefit from the products. The ratings speak for themselves.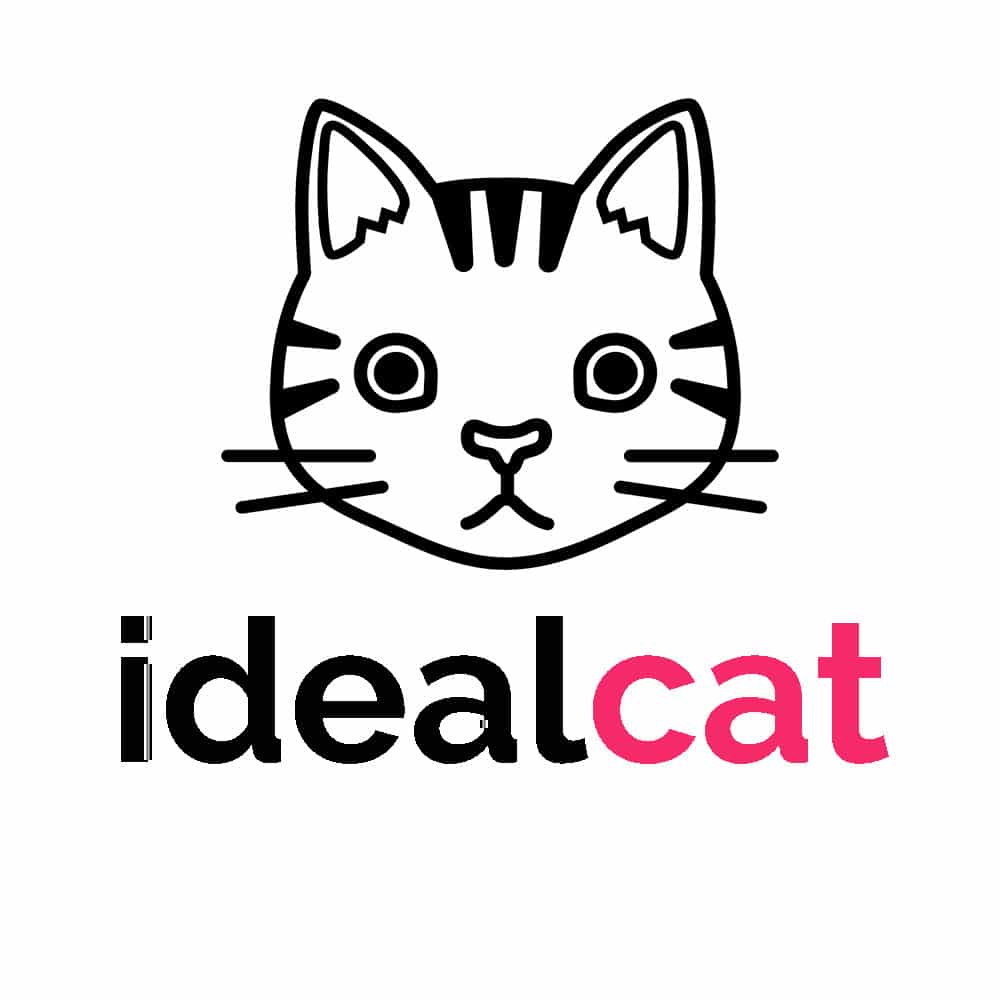 Hello and welcome to The Ideal Cat!
We are some passionate cat owners from different professions. We love our cats and have a lot of experience in how to care for our pets. We are incredibly excited to share our knowledge, experience, and research with you. So you can take good care of your loving cat. We will answer most of the common questions about owning cats, taking care of them, etc. If you have any question contact with us. Thanks for visiting! Enjoy the content.